Crimson Knight - Reaper # 14071
The Painting - Page 1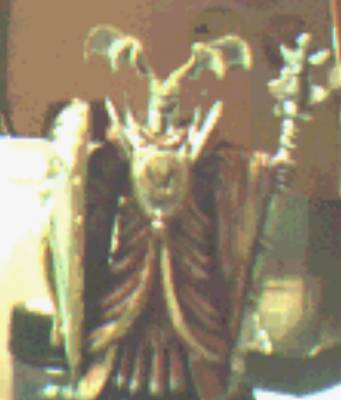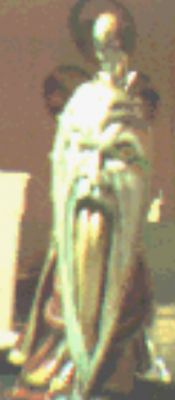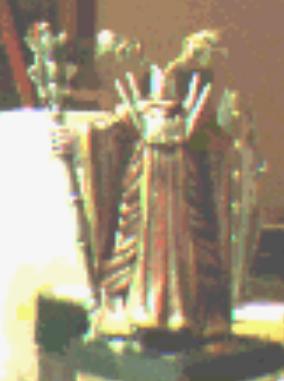 Pictures taken with a Gameboy. No better pics of this stage coming.
Happy.
After the zebra stripe coating, I started on the staff. Truesilver and Gunmetal. Even my girlfriend was impressed I also finally broke out the Vallejo #2/0 brush (the 4/0 is still untouched).
Next came the robes. I painted the whole cloth area in Crimson, then wet blended shadows using Aged Red Brick. In order to escape from my two-color trend, however, I did something fun. I used the Rose Petal wash paint watered at about 50/50 for highlights. After that, I washed the same color about about 1 part paint / 10 parts water/retarder/flow-aid over all the robes.
Plan A was to paint "Die Die Die" in some fantasy type across the bottom/back of the cloth. The folds were too thick to try that, however. So, it came time for plan B - freehanded gold trim, with some silver near the feet for variety. The silver especially has met with praise.
All that's left now is to make the final touchups, one more 1/10 wash of Rose Petal, and to take good pictures. .