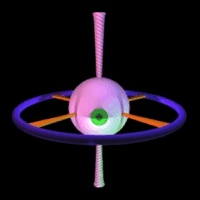 Desperation Impact part 2
Industrial
From the album: Arcanasphere Singles
Song #425
Desperation Impact Part 2 is kind of a side-project to the Quantum Homicide album to be finished later in 2006. Where Quantum is a calculated and deliberate work in progress at the moment, Desperation Impact is a series of perhaps schizoid and vaguely related improvised pieces, as much as this music can be improvised.
Lyrics:
By..........
The flat screen light
cry cry cry (etc...)
In overdrive

There's no delete
No undo
There's no longer
Me and you

So cry.......
All that you'd like
Preview Listen to Desperation Impact part 2:

Download Desperation Impact part 2 free! (128kbps mp3)
Return to Arcanasphere Singles track listing.
Return to Free music.