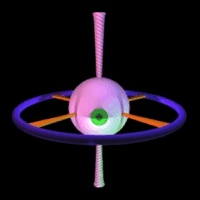 Bad Feed
Industrial EBM
From the album: Arcanasphere Singles
Song #210
Bad Feed was written expressly for the Podcast found on the site's front page. For listener enjoyment, a full 128kbps version is also being offered as a free download.
This is a "back to basics" jam session. Minimal instruments as opposed to the wall of sound, sequenced on the fly, and recorded without guilt or shame. Total time from programming the first drum beat to encoding the final mp3 was roughly three hours.
Download Bad Feed free! (128kbps mp3)
Return to Arcanasphere Singles track listing.
Return to Free music.